Many of you are just now learning about Weigh-Safe and the great products that we offer to towing enthusiasts around the world. As you have learned from our earlier blog posts we are 100% focused on helping people tow safely and more efficiently. This will help them have a more enjoyable towing experience and have "Towing Peace of Mind" as they head down the road. However, there are some of you thinking: "How can I get myself one of those awesome Weigh-Safe products?!" Fortunately, we have made it as easy as possible to get your hands on our products so you too can have "Towing Peace of Mind". There are many ways to purchase Weigh-Safe products on the internet. Yet there are some of you out there that prefer to see the Weigh-Safe hitch, 180 hitch, and other Weigh-Safe products in person and be able to pick them up and see the quality first hand.
Finding Authorized Weigh-Safe Dealers
No, you don't need to chase down that person you saw driving with a Weigh-Safe on the back of their truck, all you need to do is visit one of our Authorized Weigh-Safe Dealers. In order to find a Weigh-Safe Authorized Dealer near you, all you have to do is visit weigh-safe-staging.ikexjue1-liquidwebsites.com/dealer-locator. From there you will input your zip code, city, or state and enter the range (distance you are willing to travel) to find a dealer in your vicinity. Once you have done that, you will click "activate" underneath the locator to be able to click on dealers and receive their information in order to find the closest one to you.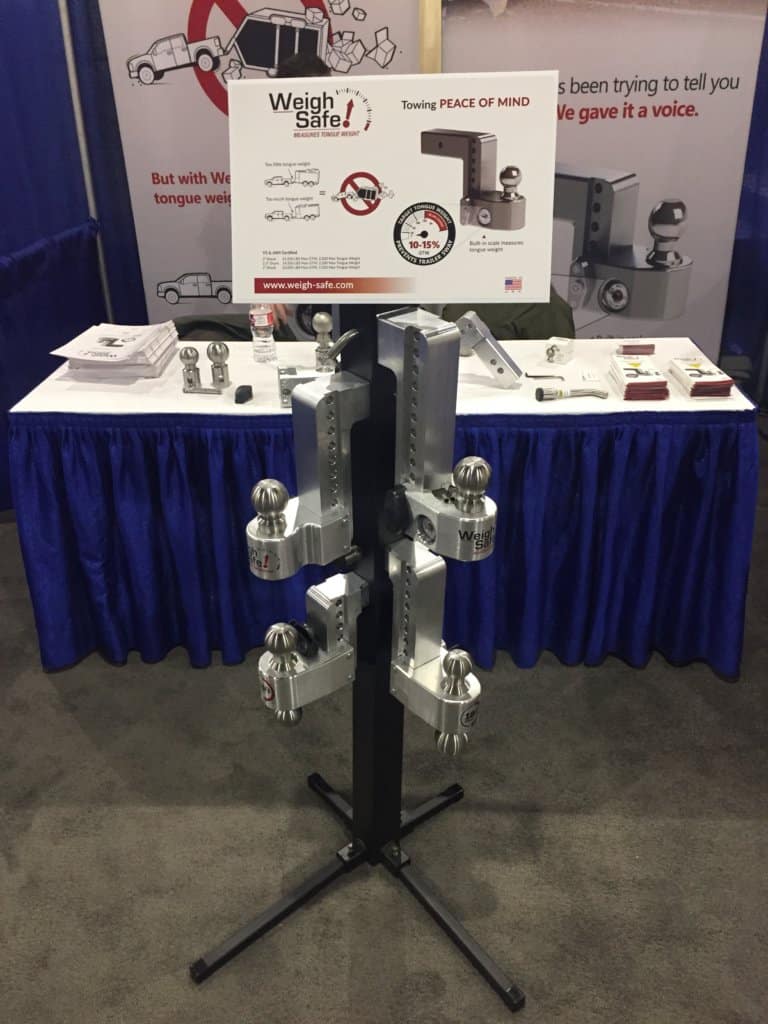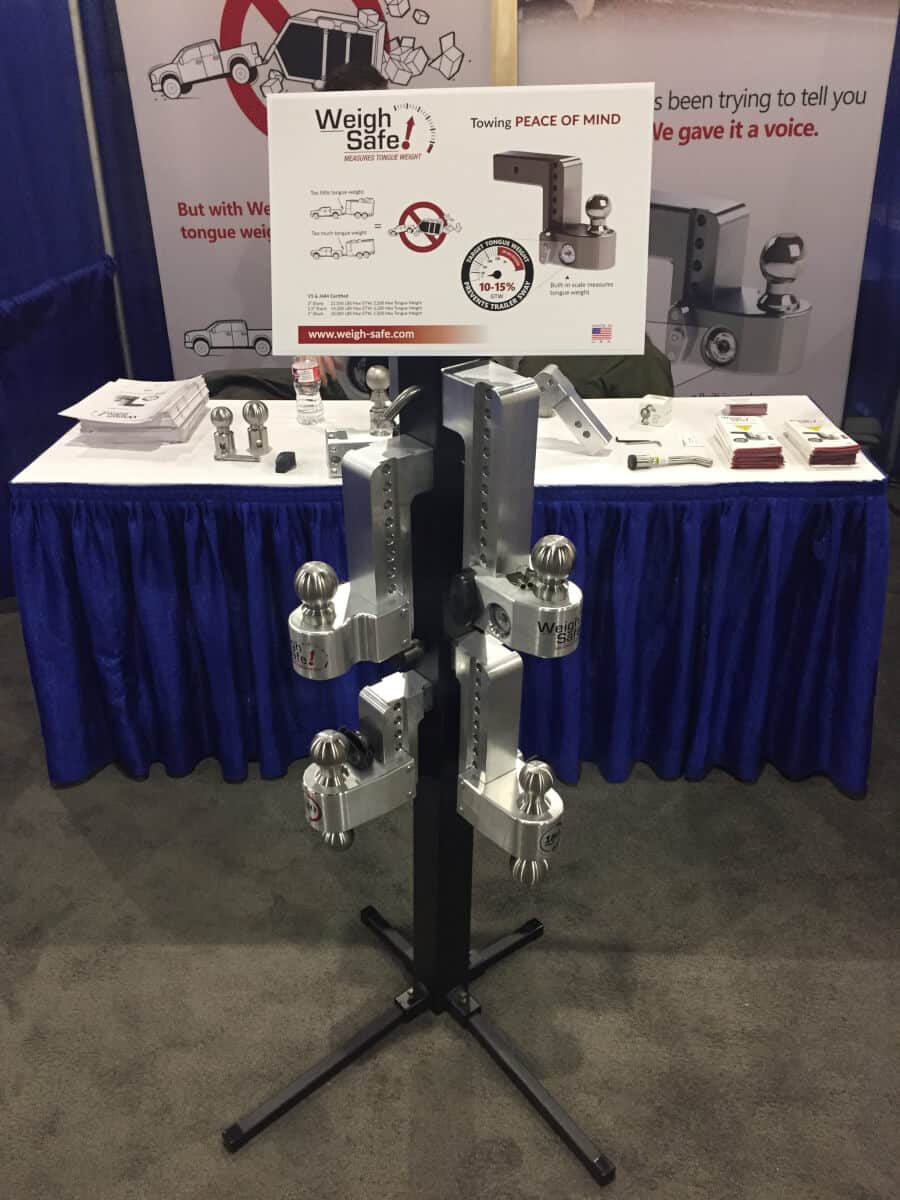 After you have found a Weigh-Safe Dealer to visit, you will be lucky enough to go to their business and see our products with your own two eyes. Many of our dealers will have a Weigh-Safe POP stand that has our products on display. You will find that the stand has a slot for a 3" hitch, a slot for a 2.5" hitch, and two slots for a 2" hitch. As you are looking at our products on the POP stand, note the difference between Weigh-Safe and other ball mounts in the towing world. When you see our Weigh-Safe hitch you will discover the high-quality features and benefits that outshine the competition, those being it's precision machining process, double pin locking system, dust lock cover, 2" and 2-5/16" stainless steel tow balls, and, most importantly, it's built-in scale to measure tongue weight. Our 180 hitch by Weigh-Safe has many of the same features, but a few key differences as well. Those differences being the extra tow ball hanging off the bottom of the slider and the lack of built-in scale. You will also see that our POP stand has a sign on top that will help you understand the importance of tongue and why it is necessary to know while loading your trailer. Likewise, our authorized dealers will have the helpful sales staff to answer any questions you may have and assist you in finding the Weigh-Safe product you need. They will know what size drop or shank of Weigh-Safe or 180 hitch that you require for your vehicle. Many of these employees have decades of experience loading trailers and working with trailer products and know how important tongue weight is while towing. They can be your "go-to" people for answering all your questions and concerns. If for some reason, this dealer does not have the product you are looking for in stock, they will be able to call us here at Weigh-Safe and get it delivered to them as soon as possible. Weigh-Safe currently has 1000+ dealers and that number is growing every day. Stop by your local Authorized Weigh-Safe dealer today and let them help you get the Weigh-Safe product you need!