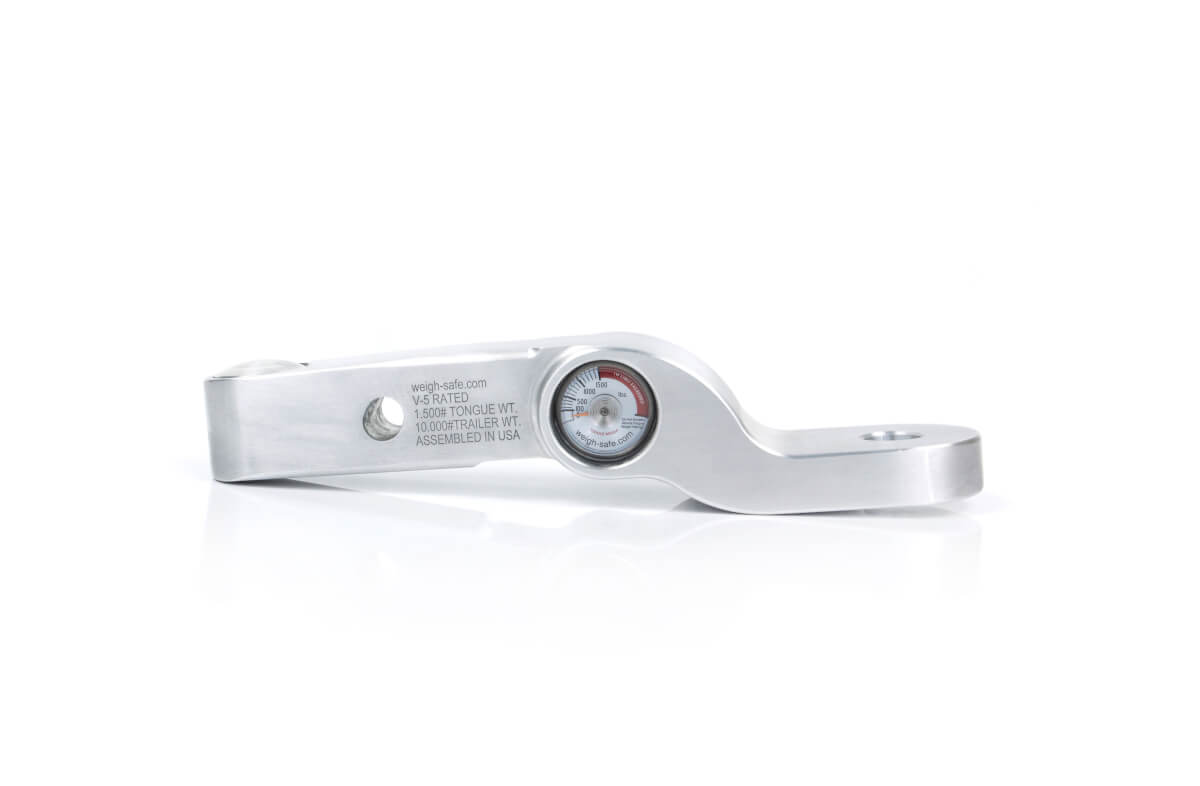 The Weigh Safe Fixed Height Ball Mount is our aluminum 2" drop hitch that measures tongue weight, similar to our Weigh Safe Adjustable Ball Mount. This Fixed Height Ball Mount is designed to function with all standard 2" receivers (along with 2.5" and 3" hitch receivers with a sleeve insert/receiver reducer) and is constructed with a solid bar aircraft grade aluminum alloy. This hitch has the following specifications:

The Fixed Height Ball Mount does not come with a tow ball but a 2" stainless steel tow ball can be purchased separately on our website. The 2" shank is rated at 10,000 pounds gross trailer weight with a maximum tongue weight of 1,500 pounds. It is important to note that this ball mount can be used in both the drop and rise position but the gauge will only read tongue weight in the drop position.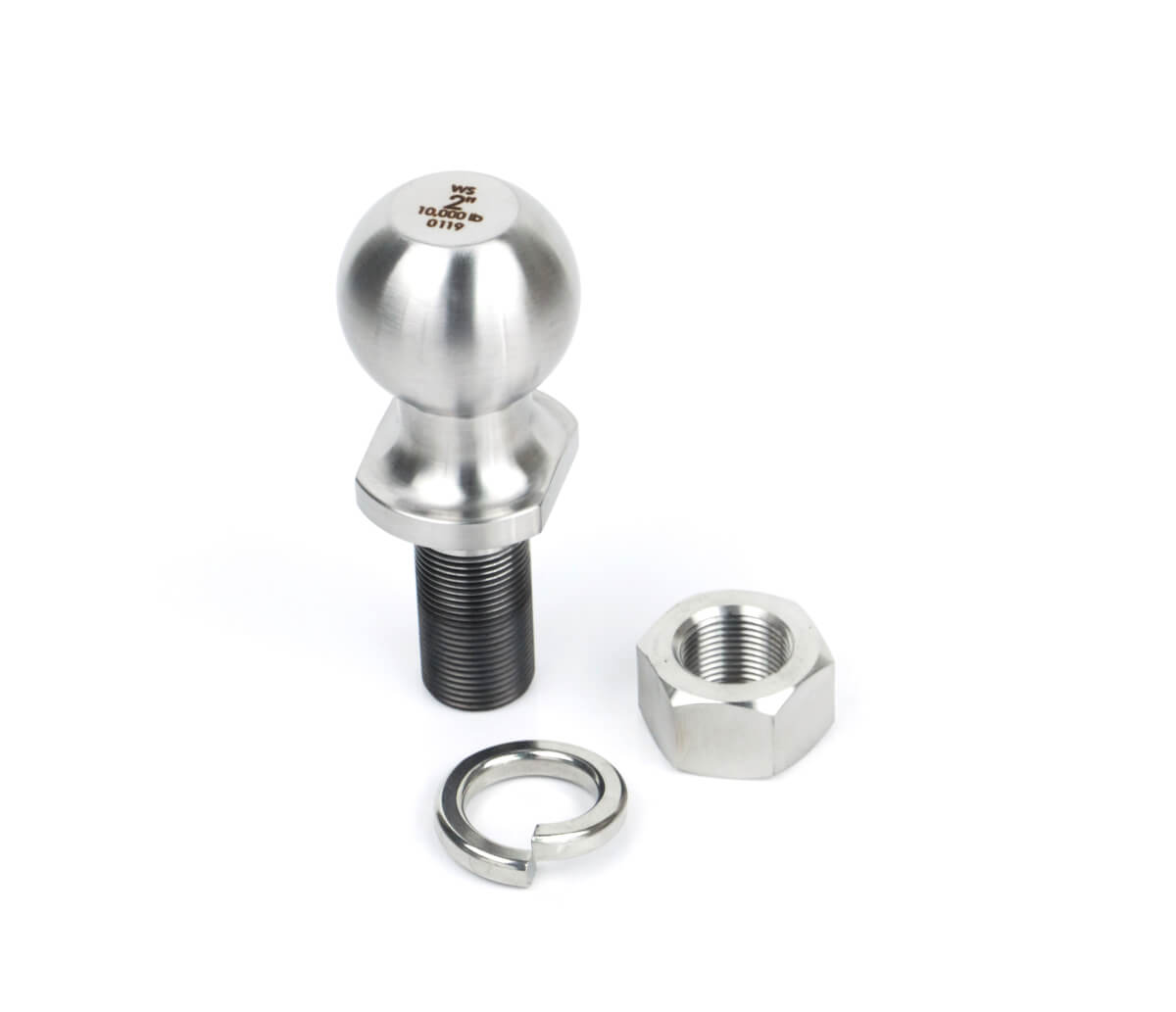 To install:
Insert the Fixed Height Ball Mount into the receiver on your vehicle and secure it into place with a hitch locking pin.

Insert the 2" hitch ball main shaft into the ball mount and attach the lock washer.

Once the lock washer is in place, put on the fastening nut.

Fasten it as tightly as you can with your hands and then use 2 – 1½ " wrenches to tighten the nut to 100 pounds foot torque.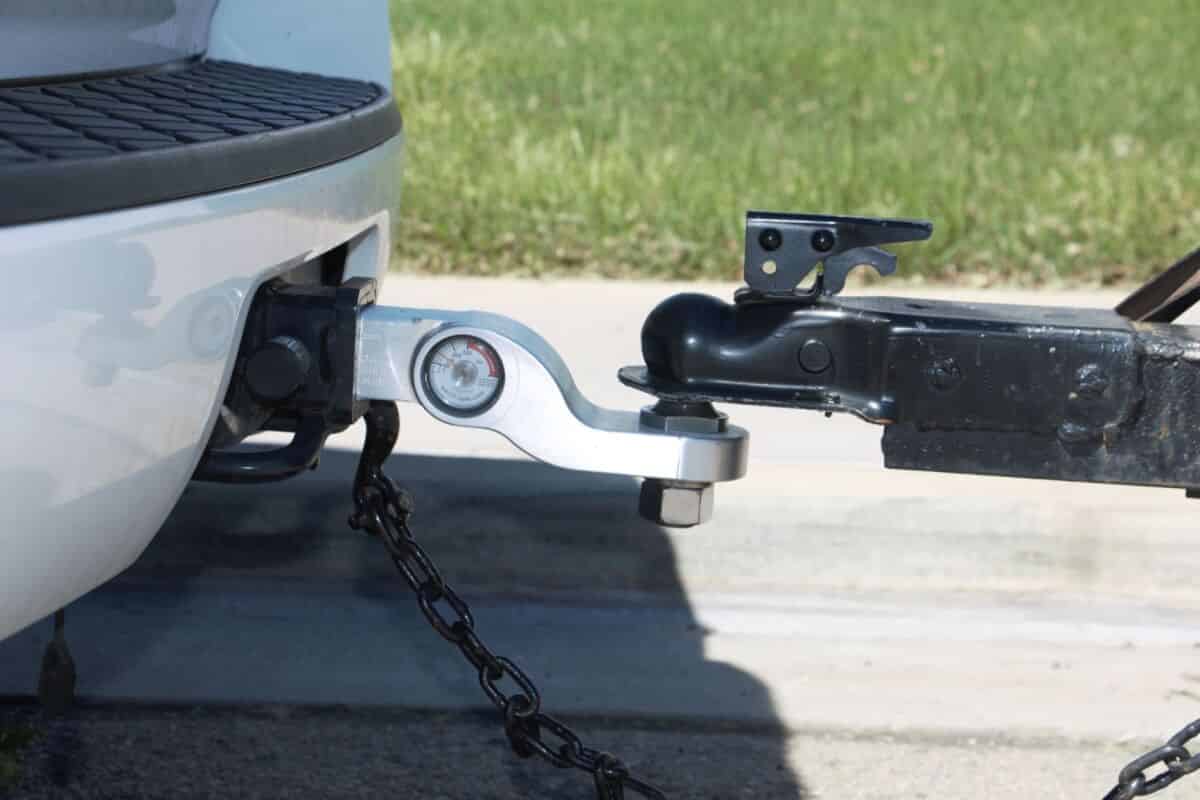 For quick conversion from a 2" hitch ball to a 2 5/16" hitch ball, you can purchase our stainless steel Clam Shell converter to place over the top of the 2" ball and close tightly. This Clam Shell can be purchased separately and should not be left on the hitch ball when not towing. It should fit snug, while it swivels to reduce corrosion and wear and tear.
Also it is important to note that although the Clam Shell converts the 2" tow ball to a 2 5/16" tow ball, the ball is still rated at the 2" hitch ball weight rating. Using the Clam Shell does not increase the amount of weight you can tow. So, the 2" tow ball with the Clam Shell converter, rates at a GTW of 10,000 pounds.
As always, make sure that your tongue weight is within 10-15" of your GTW. If the scale indicates that your tongue weight is too low or too high, you can adjust it before you head out so that you can complete your journey with peace of mind, knowing that your setup is safe.
Here is a video of our Fixed Height Ball Mount: